It's Boaz Shoshan here again. Your regular editor Nickolai Hubble will be back tomorrow, with his weekly roundup with Nigel Farage.
But today, I'd like to share with you a new project we've been developing here at Southbank Investment Research. It's a regular live show we broadcast on YouTube where we discuss the pressing investment themes and news of the week, and give our readers a chance to ask our investment experts questions in real time.
It's called Southbank Live, and we broadcast it once a week. We're still getting a feel for this rapid-fire style of content, but it's going well so far and I'd like to know what you make of it. Further, I'd like you to participate – to ask the questions on the markets that you'd like answered, and we'll do our best to tackle them.
You can check out some of our recent episodes here on YouTube to get an idea of the style of the show. Last week I took a deep-dive into the deepening Evergrande debacle with gold expert and former Wall-Streeter John Butler. With some $300 billion in liabilities, should the Chinese property megadeveloper go bust, there are sure to be some mighty repercussions in the market… you can watch our discussion here.
John will be back on the show tomorrow, where we'll check back in with the Evergrande story, and delve deeper into how the final quarter of the year is shaping up for investors. As John told me yesterday:
The UK's economic and political situation is increasingly precarious and looking increasingly like the late 1960s, early 1970s: outside the common market, facing energy issues, rising inflation, social unrest, and the US not obviously willing to provide support (e.g. Johnson's attempt to accelerate a US trade deal this week). I know others have already drawn the analogy, but we may indeed be heading into a Winter of Discontent…
We'll be discussing all this, plus your questions, on Southbank Live tomorrow at noon here:
We will also be broadcasting the show on Facebook here
I hope you can join us, and join in!
I know noon isn't perfect for everybody – we're still figuring out the best time to run the show, so please bear with us. But if you can't make it, there shall be a recording made available shortly afterwards on our YouTube channel (you'll be able to access it using the same link above). And you can send me any questions you'd like me to raise with John on the state of the market here.
See you there!
All the best,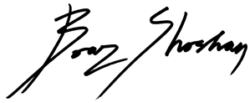 Boaz Shoshan
Contributing Editor, Fortune & Freedom