Queues stretching into the horizon at petrol stations…
Jerry can sales going through the roof…
Energy companies going bust one after the other…
It feels like a modern-day rerun of the energy crises of the 1970s. Or a prelude to a Mad Max film.
What should one make of the British energy crisis?
And more importantly, what does it mean for your money?
That's what we'll be tackling in this week's episode of Southbank Live – our weekly show we broadcast in real-time, allowing you to ask questions to our market experts.
This week I'll be speaking to our in-house energy specialist James Allen on the energy chaos we're seeing across the country – and around the world. James sees the chaos as a sign that change across the energy world is imminent – and that investors ahead of the curve will profit handsomely from it.
Join us here in one hour – and feel free to ask questions in the chat:
See you there,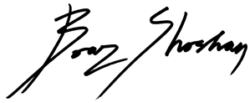 Boaz Shoshan
Contributing Editor, Fortune & Freedom