Inside this glass vial is a potent green fuel that could heat every home, power every business and fuel every vehicle in Britain.
But you've probably never heard of it…
The Telegraph says it's about to become "the dominant energy force of the 21st century"… 
Bloomberg says it's the "Hottest Thing in Green Energy"…
And The Wall Street Journal crowned it "The Ultimate Green Fuel"…
I call it "rain fuel".
As the name suggests, it can be made from just plain, ordinary water…
It's colourless, odourless and 3 times more powerful than oil.
And Government's all over the world are scrambling to invest in it…
Germany has €41 billion earmarked for investment…
Spain has plans for $10.5 billion of investment before 2030…
In 2020 the European Commission made plans to invest up to €470 billion by 2050.
​​​​​​​Even Saudi Arabia, the kingdom of oil, has seen which way the wind is blowing…
It's now spending $5 billion to build one of the biggest "rain fuel" production facilities in the world.
And they're not the only heavy polluter jumping ship to it…
President Biden's $1 trillion green infrastructure bill included $9.5 billion for "rain fuel" production…
China is predicted to spend $152.6 billion on "rain fuel" by 2025 and $1.8 trillion by 2050…
And India, another big spender in the fossil fuel industry, plans to invest up to $3 trillion over the next 20-25 years.
And that's just the tip of the iceberg…
Goldman Sachs predicts "rain fuel" could become a $11.7 trillion global industry by 2050.
And create a "once in a lifetime opportunity" that private investors could take advantage of.
Click here and I'll show you how.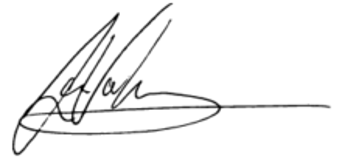 ​​​​​​​
Sam Volkering
Editor, Southbank Investment Research